14 Dec

Runner-up Virtual Assistant of the Year 2015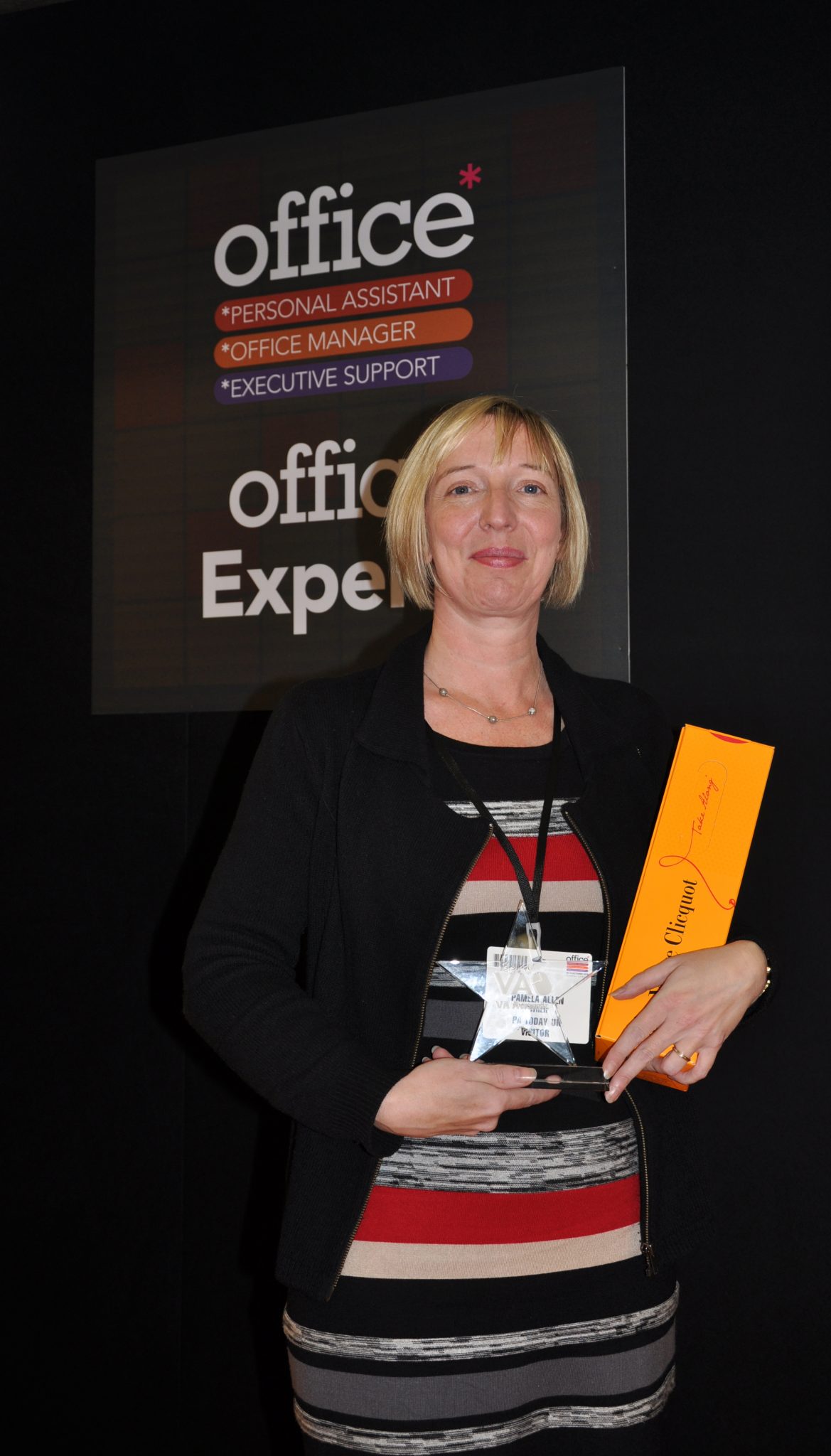 PA Today Director, Pam Allen, has been recognised for her achievements at the prestigious Office 2015 Awards at London Olympia where speakers included Zelda La Grange, former PA to Nelson Mandela, and Judith Croasdell, former PA to Professor Stephen Hawking.
Pam who is North West Virtual Assistant of the Year 2015 was representing the region in the VA of the Year for England 2015 Final.
Judges commended Pam's work as innovative, and found that PA Today was providing clients with outstanding services. Chairman of the Judges Panel and Founder of Bemyva.com John Palmer said "Pam has built a solid and efficient business, her work is a demonstration of good practice".
Pam said "It was an honour to represent the region and although I came runner up it was a great opportunity to be part of such a prestigious event.
"As business owners we understand the challenges and opportunities facing SME's in a competitive market. We are here to make businesses' lives easier, relieving the burden of time consuming tasks and enabling our clients to focus on the things that are important to them.
We assist a wide range of businesses, providing bespoke administration, project management, training and business services support to meet each client's needs. From Board level to basic admin support for sole traders, PA Today adapt our services for each business, dependent on their needs. And if we see something that can be achieved more efficiently or effectively, we'll suggest a better way of doing it."
If you would like to work with PA Today, call 07938 549876.