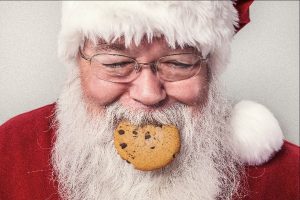 29 Nov

Christmas Planning – our Top 5 Tips

Have you got your hands full? If impending Christmas plans are bringing on palpitations and you don't know where to start, never fear, we are here to help! Here are our top five Christmas prep ideas.

1. Christmas party – where, when, what? Set out the details and let your staff know asap so that they can organise outfits, babysitters etc. If it's just you and you don't employ staff, ensure you schedule yourself a festive treat to celebrate all of your hard work this year.

2. Holiday – Ensure everyone has booked their time off and you and (everyone else) know what festive cover you have in place.

3. Christmas cards – Try and get your Christmas cards written by mid November and in the post by the end of November. Don't miss those last posting dates! Check the Post Office website for all the deadline dates.

4. Christmas jumpers at the ready? – Do you celebrate in style in your workplace? Even if its just you, this is a great excuse for some social media shenanigans to show off your festive side. If you are a company doing this – can you make this a fundraiser for a local charity by asking for a donation? It's a fun way to do something for a local community project.

5. Christmas Shutdown – Are you planning on closing down your business over Christmas, if so how long for? Ensure your clients know in plenty of time so that they can get those last minute requests over to you.