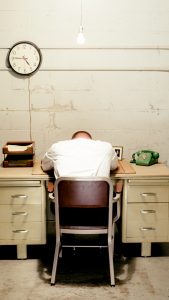 29 Nov

Why You Shouldn't Use A VA

VAs are a fantastic addition to an impressive number of businesses, organisations and individuals across the world. They provide a whole host of skills and services to clients, enabling users to get on with the task in hand.

PA Today Ltd work with a variety of businesses and organisations of all shapes and sizes. We take pride in our work and aim to build a fulfilling relationship with each client in order for results to be as fruitful as possible.

In this regard, we also have experience in knowing when hiring a VA will not be profitable for your business:

1. If you're not clear on why – If you don't have a clear role or tasks for your VA, you won't get the best from them.

2. If you've lost the passion for your business – You will need to be fired up about your future to inspire a VA too.

3. If you are looking for company – Looking for someone to share a cuppa with? A VA isn't the right option here!

4. If you want to micro-manage – Using a VA should provide flexibility and autonomy for both of you. If you cant let go, it simply won't work.

5. Because you think you should have a PA – A VA isn't a status symbol. However, if you need regular business support, we are just a quick call away on 07938 549876.